The Bidderosa Oasis, a stunning paradise in Sardinia
In Sardinia there are many protected areas and a lot of beautiful uncrowded beaches, Heaven's corners that is a pleasure to discover when you are on vacation.
One of the preferred places by those who come to San Teodoro is the Bidderosa Oasis, which is about 13 km far from Orosei, in the province of Nuoro.
This oasis is surrounded by a thriving pine forest and five coves that make it one of the most exclusive coastal areas in Sardinia.
The main reason why we recommend visiting Biddreosa is that it is one of the few areas with restricted access: to enter you need to buy a ticket and adhere to the policies set up to preserve this beautiful and quiet retreat in the greenery.
There are no limits for those arriving on foot or by bike (the ticket costs only 1 € per person), while the daily maximum number allowed is fixed at 130 cars and 30 motorcycles; the services at the coves are managed by the Cooperative Le Ginestre, which deals with the shuttle service (from the entrance to the beaches), guided tours in the park, the beach umbrella rental and also canoes rental.
 
Credits: via https://www.flickr.com/photos/tezio/5789137945
Our recommendation is to join a tour with an expert guide that will show you all the peculiarities of Bidderosa Oasis, or, if you like enogastronomy, to book a mouthwatering tasting of local products to match with the trekking activities, a way to totally immerse yourself in this extraordinary nature reserve.
 
All tours are held on Tuesdays by reservation, however it must be remembered that the oasis is open to the public from May to October.
The five parts of the oasis are Biderosa (532 hectares), Tuttavista (317 hectares), Istiotta (165 hectares), Fuile 'e Mare (54 hectares) and Senna 'e Sachita (16 hectares); the pine forest is characterized by the presence of Aleppo pine and lush natural vegetation. Eucalyptus and juniper trees welcome visitors walking the path, the gateway to Bidderosa.
The bright white sand gives the impression of being in an extraordinary place, but the beach, hidden by pine trees, is actually a few kilometers from Orosei and easily reachable from San Teodoro.
Anyone who has been here keeps a lasting memory inside his own heart, a vivid emotion that is renewed each time you come back to Sardinia.
Info about guided tours: oasibiderosa.com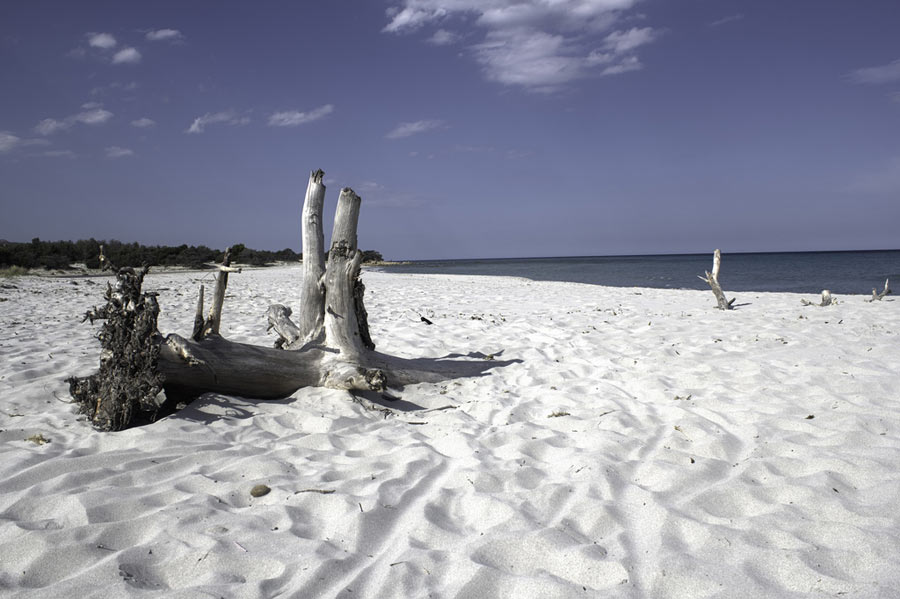 Credits: via https://www.flickr.com/photos/tezio/5789705022/in/photostream/